Comfortable Taxi Service From Udaipur to Jodhpur
Unearth the Grandeur of Jodhpur with Aravali Tour & Travels' One-Way Taxi Service from Udaipur Embark on a regal expedition from the enchanting city of Udaipur to the historic and vibrant city of Jodhpur with Aravali Tour & Travels, your trusted partner for convenient and comfortable one-way taxi services.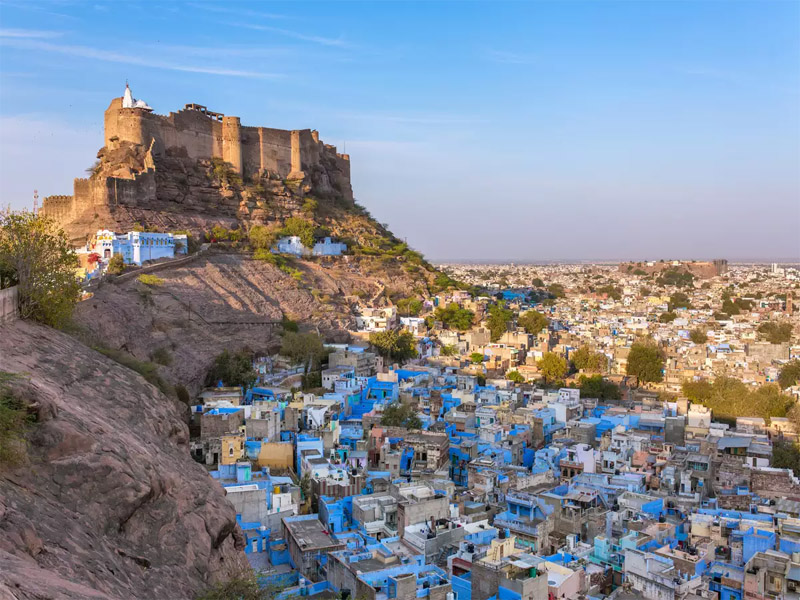 Why Choose Aravali Tour & Travels?

Hassle-Free Booking
We've simplified the booking process, making it effortless for you to plan your trip from Udaipur to Jodhpur, whether for business, leisure, or any other purpose.

Skilled Drivers
Our experienced and knowledgeable drivers are well-versed in the routes connecting Udaipur and Jodhpur. They prioritize your safety and comfort, ensuring a seamless journey.
Well-Maintained Fleet
Our fleet of vehicles undergoes regular maintenance to ensure optimal safety, comfort, and reliability. We offer a diverse range of options, from sedans to SUVs, to accommodate your needs and group size.
---

Budget-Friendly Prices
At Aravali Tour & Travels, we believe in providing exceptional value for your money. Our transparent pricing ensures that you receive the best deal without any hidden charges.

Punctual Service
We understand the importance of on-time pickups and drop-offs. You can count on us to get you to your destination promptly, allowing you to make the most of your time in Jodhpur.

Safety First
Your well-being is our top priority. We adhere to stringent COVID-19 safety protocols, including regular vehicle sanitization and mandatory mask usage for both drivers and passengers.
Booking Your Udaipur to Jodhpur One-Way Taxi
Booking your ride with Aravali Tour & Travels is as easy step!
Call or Book Online: Reach out to our customer service team or visit our user-friendly website to book your one-way taxi from Udaipur to Jodhpur.
Select Your Vehicle: Choose the vehicle that suits your preferences and requirements.
Relish Your Journey: Sit back and savor the scenic drive as our skilled driver transports you from the City of Lakes, Udaipur, to the Sun City, Jodhpur.
Contact us today to book your one-way taxi from Udaipur to Jodhpur and let Aravali Tour & Travels be your trusted travel partner on this regal voyage. Experience the best of both worlds with us - comfort and convenience - as you embark on a journey of a lifetime!