Haldighati Taxi Service
Taxi Service in Haldighati
Haldighati is a historical place in Rajasthan, India, known for the Haldighati Battle, which was fought between the forces of Maharana Pratap and the Mughal Empire in 1576.
Aravali Tour & Travels offer a wide range of cars to choose from, including budget cars, luxury cars, and SUVs. Their cars are all well-maintained and in good condition, and they offer competitive rates
Haldighati Sightseeing
If you are
planning to visit Haldighati
, it may be a good idea to rent a car. There are many things to
see and do in Haldighati
, and the best way to get around is by
taxi or car rental.
Aravali tour and travels
is a one of the
best outstation taxi service provider
with high comfort. We are always available to answer your questions and help you book your car rental or other travel services.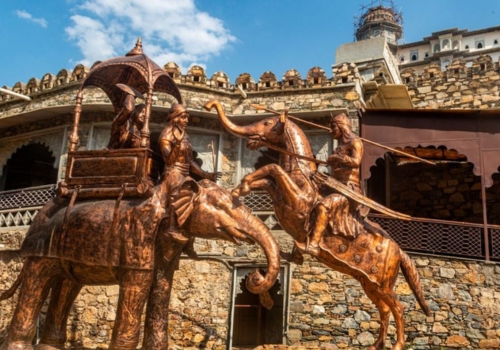 Safe & Secure

Fast Booking

Customer Satisfaction

Experienced Drivers

Well Clean & Maitained